---
Get worker training programs that create awareness, inspire compliance, and communicate project priorities.  At Farr Visions, your success is our business.
Sample our video work… (there's more below the fold)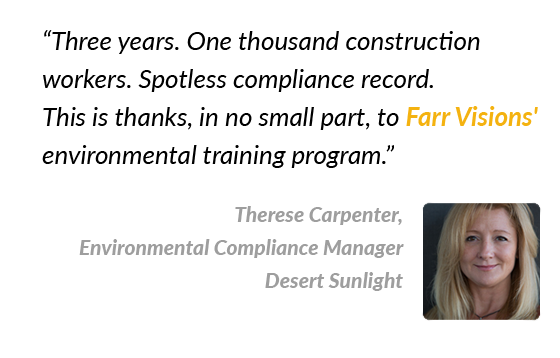 ---
---
---
Creating awareness
Farr Visions produces worker education programs that go the extra mile to create awareness of environmental, safety and cultural issues.  We film topic experts and familiar landscapes onsite in high definition making our videos environmentally authentic and memorable, complete with natural sounds.  In post production, we score exciting music, and add our signature narration featuring Gina's compelling voice.  Clients tell us that Farr Visions' videos are inspiring because they are interesting!  Tell me more…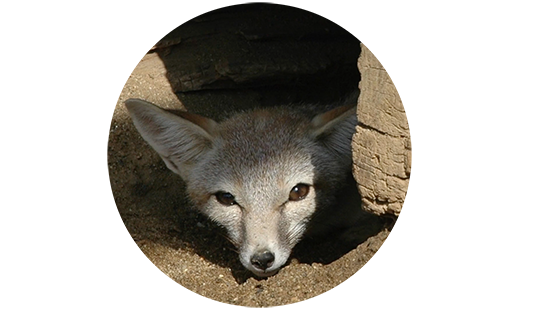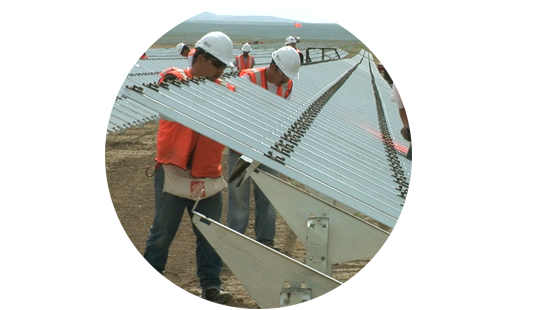 ---
Inspiring compliance
We distill permit requirements, regulator and developer concerns into video that motivates workers to follow rules and respect the community and habitats in which they are working. Clients tell us that our videos are inspiring because they feature workers (often people they recognize) demonstrating correct behavior (can't do this at tailgate talk!), and are rich with sensory cues and structured storytelling.  Explore our services…
---
Communicating priorities
A picture is worth a thousand words.  Compliance and project managers often need to communicate their company's strong commitment to environmental or cultural protection to regulators, investors, and others.  What better way to demonstrate your intentions than by showing your audience your priorities?  Let our videos communicate your environmental commitment.  See some of our work…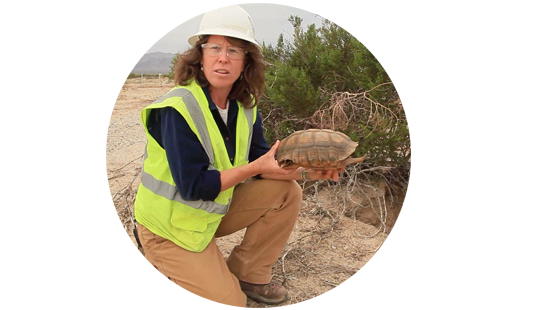 EXPERIENCED.  MEMORABLE.
No other video training company has our experience in the renewables industry, our network of experts – or our unique voice.
---
See for yourself
Let us be your indelible voice in the minds of your audience - your sticky message to your workers. Take a look at our work spanning species and habitat protection, worker safety, cultural resource protection, and respecting cultural heritage of the Native Americans local to the project.
Our work
---

Meet the team
Let us represent you with professionalism and warmth, produce with skill and style, and do it all in English and Spanish. Our environmental experts have extensive compliance experience in the renewables industry, our cinematographers work for large Hollywood companies, and our graphic arts team is trusted by other Fortune 500 clients just like you.
San Francisco - Los Angeles - Barcelona
Our team