MEET THE TEAM
---
We approach every project holistically so that you get maximum value. Our partnership with Toyon Environmental Consultants, Inc. and Studio NaCl ensures that each worker awareness training program is produced in video and print with accuracy and professionalism.  Our video team members are technical experts and filmmakers all, working either in Hollywood on feature movies or in the field with scientists documenting species or leading birding trips.  Our graphics arts division produces… experience… serving Fortune 500 clients.  One team member currently manages environmental compliance on one of the largest solar projects in the U.S.
Together we are your ideal team, producing training programs that are accurate and engaging.  No other company has our expertise or experience!  Meet the partners and creatives that can do it all for you…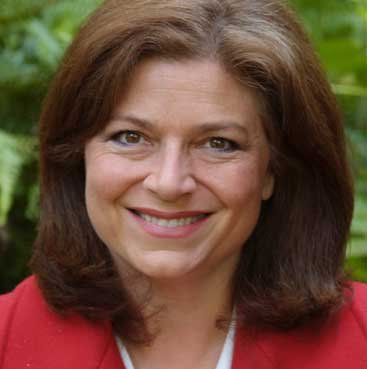 Gina Farr | Director, Producer, PR Agent, Voice
San Francisco
Gina is a multi-skilled communications artist who is passionate about communicating solutions that support the social and environmental health of our communities. Gina's ability to connect an audience with a message is both science and art; the result of broad skills, professional experience, and an enthusiastic commitment to her vision of a better world.  Gina's career is a statement of her zest for life, from blue-suited banker co-managing BofA's Corporate Trust Division to her current lifestyle in hiking boots protecting species and environments by communicating awareness through her PR agency, video productions, and public speaking engagements.
Get in touch!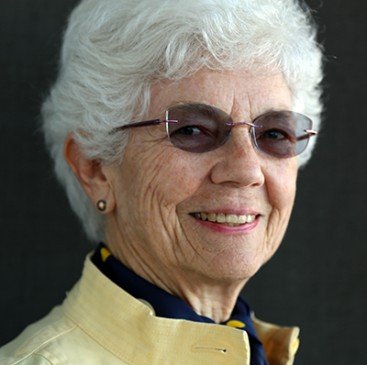 Sandra Guldman | Project Manager, Toyon Environmental Consultants, Inc.
San Francisco
Sandy is an analyst and writer with expertise in federal and California environmental regulations. An exceptional project manager, she has with a 30+year resume spanning environmental permitting, species habitat protection and restoration, and managing environmental compliance training programs. A few of her current and past clients are First Solar, Inc., California Department of Fish & Wildlife, California Department of Water Resources, and several independent power producers. Her degrees are in mathematics and geology. Well disciplined, her abstracts are both accurate and succinct!
View Sandy's resume
Christine Cuccia | Graphic Design, Studio NaCl
San Francisco
Christine believes that collaboration produces better work.  Her approach is clearly successful!  She has partnered with Sandy and Gina to publish the booklets, covers and graphics for First Solar's last 10 WEAP projects; and for more than 25 years, Christine has been collaborating with clients and other creatives to produce brand strategies, packaging and publications to rave reviews.  Her design firm's impressive clients include, American Land Conservancy, California Department of Fish and Wildlife, Chronicle Books, City of San Francisco, Napa Valley Grapegrowers, PG&E, The Nature Conservancy, and University of California, San Francisco.
See her work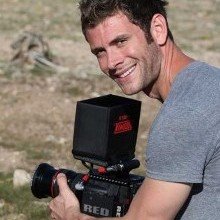 Adriaan Kirchner | Lead Cinematographer, Producer, Dreamer
Los Angeles
Adriaan is our creative can-do-it-all man.  He's an accomplished TV commercial producer and independent filmmaker.  When not accompanying Gina on field shoots, Adriaan is working as a Director of Photography and Creative Producer for Academy Award winning Jamie Foxx and several other production companies in the LA area.
See his work
Chad Mahadevan | Second Camera, Lighting Manager, Stop Motion Animator
Los Angeles
Chad is the bonding agent that makes us stronger on field shoots.  He grew up practicing his craft in the Television Film industry in a family famous for pioneering digital delivery of environmental education.  Chad is now actively working with us and in the film industry as a lighting/camera specialist for Academy Award winning director/producer, Charlie Kaufmann.
Chad on IMDB
Daniel Roca | Spanish Production Manager, Editor, Filmmaker
Barcelona
Daniel heads our Spanish department from Barcelona, Spain, responsible for the meticulous management of our Spanish productions.  Dani is a talented filmmaker in his own right, videographer, and editor who is passionate about bringing art to life through visual media.  Before becoming a producer, Dani was an award winning graphic designer, fully talented at focusing on aesthetic details as well as content.
See his work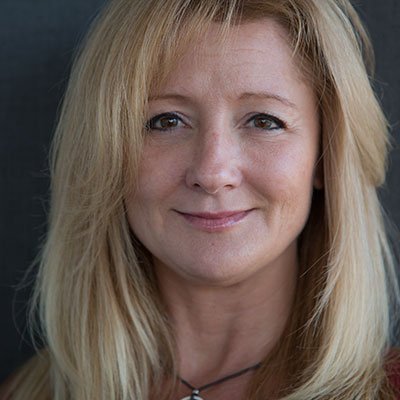 Therese Carpenter | Environmental Compliance Manager, Biologist
San Francisco
Therese's experience is in project compliance and field biology. As onsite environmental compliance manager for two of the world's largest solar projects, Therese is invaluable for helping distill regulations and requirements, and as a sounding board for best strategies for appealing to workers.  Therese is a welcome addition to our field shoots where her cheerful site observations prove invaluable for producing the ideal training video.
Email Farr Visions
Don DesJardin | Wildlife Videographer, American Birder
Los Angeles
Don is our in-house source for many of the sensitive species we highlight in our training, especially birds.  He's been part of the American birding scene for over 30 years, dedicating his spare time to documenting birds in video and photographs, with over 1700 contributions to the Internet Bird Collection. Don enjoys exploring natural habitats photographing threatened and endangered species with a minimum of disturbance to the animals.
See his work
Ronald Berliner | Spanish Narrator, Translator, Explorer
San Francisco
Ronald narrates our Spanish videos in smooth style.  He is a native of Mexico City, Mexico; his intonation and choice of wording is immediately familiar to Spanish-speaking natives from Central America.  We nicknamed Ronald "Indiana" because chances are he's just returned from leading his Boy Scouts on a survival weekend (as District Director, Latino Division), rappelling the deepest cave on earth, or taking his personal ultralight for a ride along Baja's rugged coast.
Email Farr Visions
"Gina's communications and PR talent is rare and her team is amazing in the field.
Seriously, the total package!'Kraemer Winslow, President - Make Your Point! Communications